Meetings take place at Mt. Carmel Lutheran Church,
8424 West Center Street, Milwaukee 53222-4798.
Meetings are being held outside on the front lawn of Mt. Carmel Lutheran Church. If it rains, the meeting will be held under the portico in the back of the church. Please bring a chair. Bathroom facilities will be available inside the building.
Our regular meetings are usually held on the first Sunday of each month. The meetings begin at 1:30.
July 11: Project Plant

August 1: Wonderful World of Phragmipediums

September 12: Guest Speaker or Webinar

October 3: Orchid Q & A

November 7: Trending Phalaenopsis Hybridizing

December 6: Guest Speaker or Holiday Party
Members can bring their plants for ribbon judging at each meeting.
The following are from a meeting, courtesy of Katy Grahn.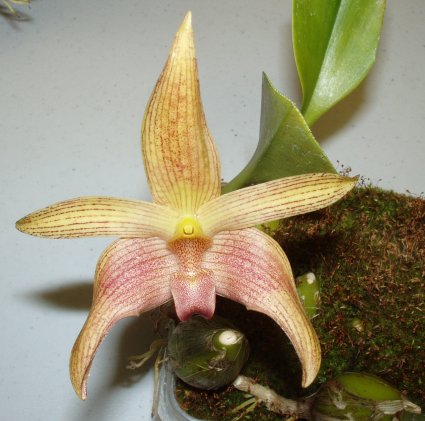 Bulbophyllum Jan Ragan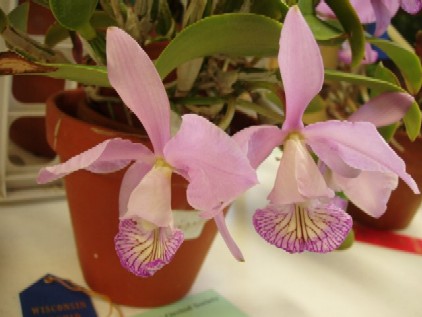 Cattleya nobilior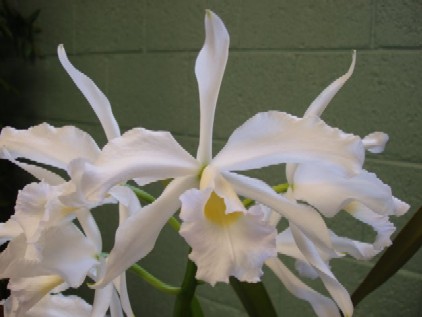 Laelia purpurata var alba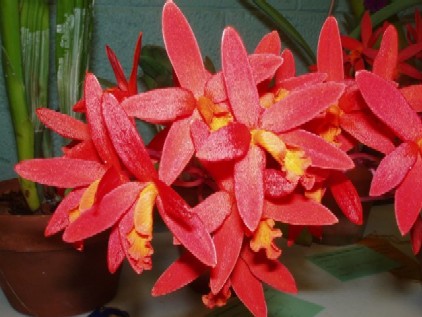 Laeliocattleya Seagulls Fireworks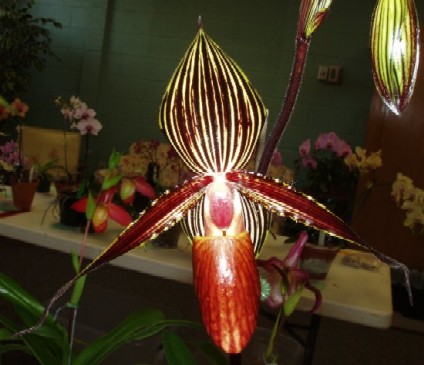 Paphiopedilum William Ambler